The Echo Effect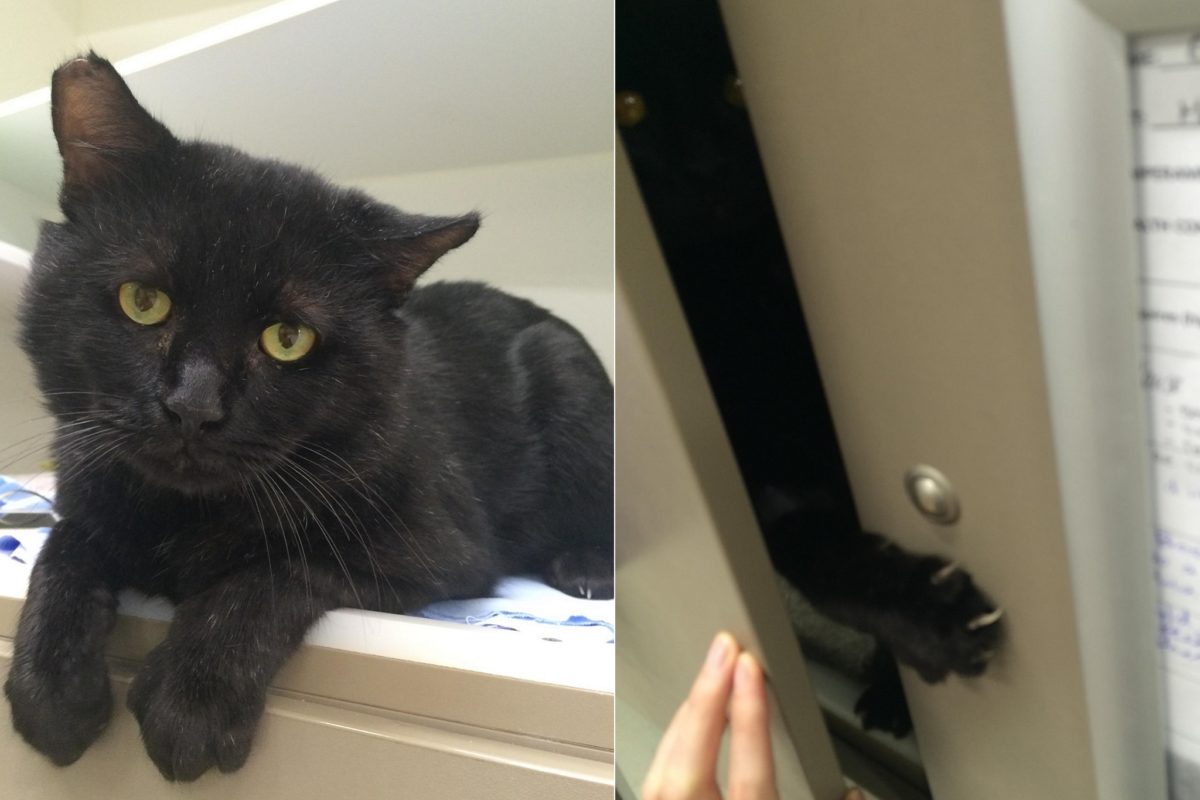 At the spritely age of 8 years old, Echo is one of THE most powerful and wise healers I have ever met.  His ability to almost instantly open wide the hearts of everyone he meets is truly, a beautiful gift.
First there are those eyes.  Look at them!  Echo's adorableness draws you in as soon as you even glance at him.
That's exactly what happened the first time we met, a few months ago. 
Echo was sitting at the front of his condo silently staring at me.  It was impossible to resist saying hello.
A stray, Echo had contracted FIV (feline immunodeficiency virus- and means there's a few extra things you need to know about his care) but this didn't faze him at all, nor did the shelter environment.  His sweet eyes pleaded for a pat and some TLC, yet he simultaneously radiated immense gratitude for being back in the care of humans.
I opened his condo door and was immediately rewarded with cuddles and purrs from one friendly, handsome and present cat. 
I felt my heart open wide.  Love and gratitude poured in- Echo was sharing his heart so freely.  How lucky I was just to meet him!
Soon I discovered Echo had won over many more shelter staff and volunteers at Cat Haven.  Offering Reiki to various cats in the shed he resided in, I witnessed how others too could not resist his magnetic pull.  I saw how their hearts opened wide, how they softened and relaxed as they shared a brief moment in their busy days with him.  How precious!
Even cuter- once you opened that door Echo made it clear he did not want you to leave him.  He would firmly press his head against the closing condo door and swiftly extend his paw, preventing you from closing him in. This behaviour only brought more smiles. 
I also experienced a gentle, friendly nip to my hand.  All I did was imagine closing the door and the next split second as I moved to do so he took action to prevent me, followed the 'head and paw movement'.  How could anyone say no to such a persuasive character!?
Echo- you have made a lasting impression!  You have SUCH a radiant glowing heart; you are so excited for life and for whom you will next meet.  Your enthusiasm is infectious and your open heart is so powerful that words simply can't do it justice.
I know you must have a special job to do and that whoever adopts you will be amazed at the special and unique being you are and at the happiness you will bring to their life.
Thank you for sharing your sweetness, your joy, your softness and your love.  The world is a better place with you in it.
Echo has been in Foster care with an ear infection that has now resolved and is finally available for adoption.  FIV cats require special care.  Please contact Cat Haven (Western Australia) on 08 9442 3600 for details.  *** UPDATE: ECHO HAS BEEN ADOPTED! ***
xx Carolyn